Dock Boxes at the Lake of the Ozarks
Dock Boxes allow boaters to keep their valuables in a lockable, secure location on their dock.
No more carrying lifejackets, cleaning supplies, fishing gear, and water toys back and forth to the dock.
Declutter your dock closet and store things in the dock box.
Securely store your boat cover in the dock box.  
Thieves passing your dock don't see the immediate opportunity to take items off your dock if those items are locked in a secure location.
Add safety and security to your dock and belongings. 
The Dock Box Guy price includes delivery and installation to anywhere at the Lake of the Ozarks.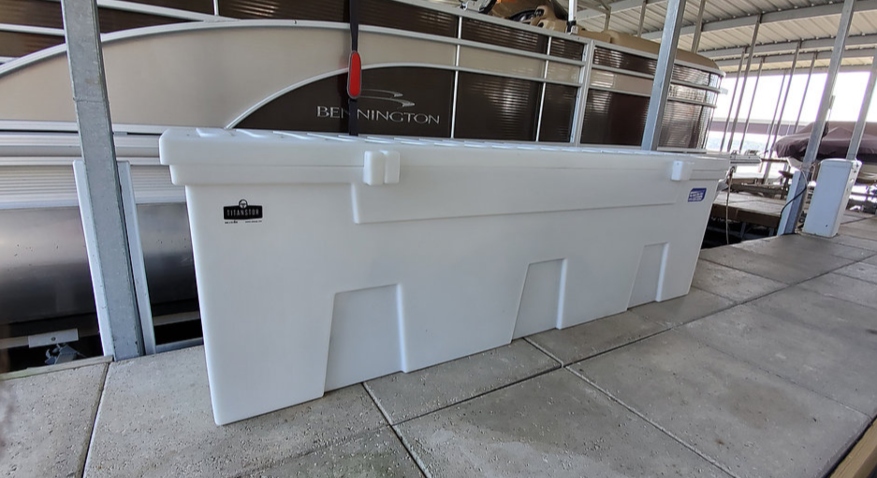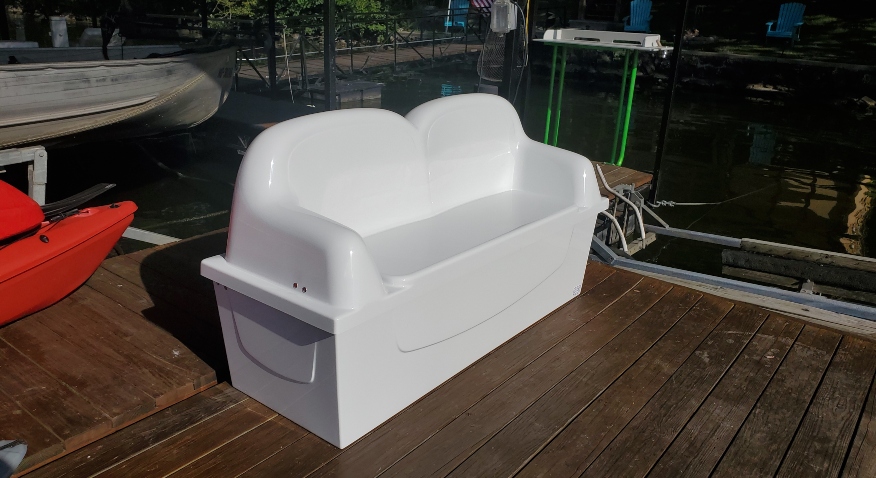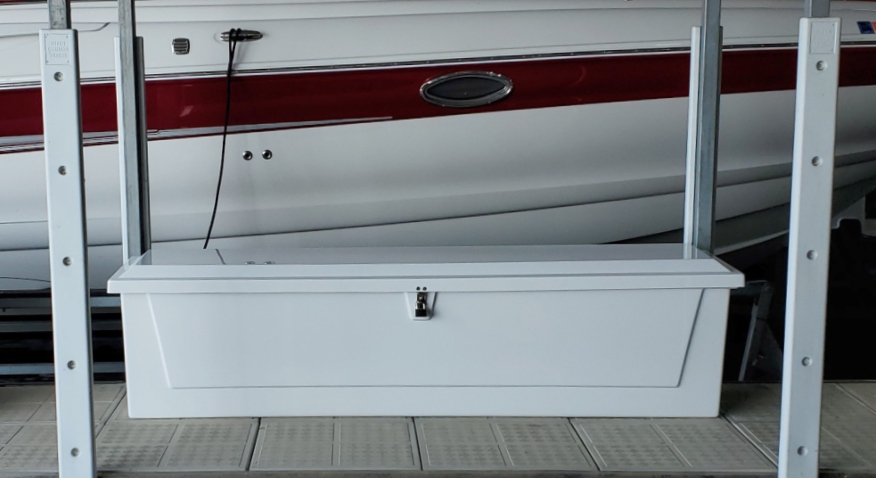 About the Owners
My name is Steve Doll, also known as The Dock Box Guy! We started the company in 2019 at the beautiful Lake of the Ozarks with the goal of providing excellent customer service and superior quality products at a reasonable price.
We've lived in Camdenton for 8 years with two dogs and we've owned boats of all sizes and types since 1977 and love the boating lifestyle.
We started this business because we enjoy helping other boaters and making their boating experience easier and better. We provide excellent service by delivering and installing dock boxes on time and communicate with the customers before and after the sale.
We've met some great people in the process and have really enjoyed helping other boaters.
The Dock Box Guy LLC is a proud member of the Lake Ozark Marine Dealer Association and Lake West Chamber of Commerce.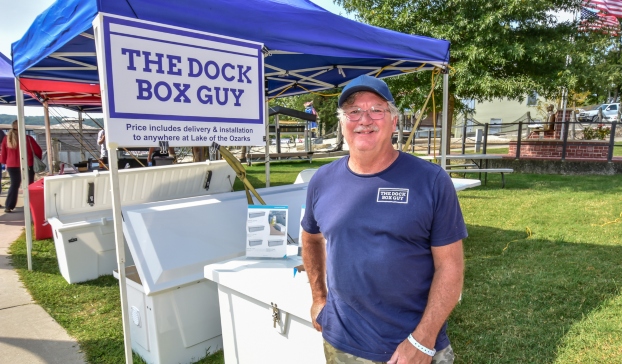 Submit A Review for The Dock Box Guy
What Our Customers Have To Say
Review for Dock Box
Great Product - Great Service
We had a great experience with Steve and love our new lounger.
Review for Eric Jones
Good day,
My name is Eric and unlike a lot of emails you might get, I wanted to instead provide you with a word of encouragement – Congratulations
What for?
Part of my job is to check out websites and the work you've done with thedockboxguy.com definitely stands out.
It's clear you took building a website seriously and made a real investment of time and resources into making it top quality.
There is, however, a catch… more accurately, a question…
So when someone like me happens to find your site – maybe at the top of the search results (nice job BTW) or just through a random link, how do you know?
More importantly, how do you make a connection with that person?
Studies show that 7 out of 10 visitors don't stick around – they're there one second and then gone with the wind.
Here's a way to create INSTANT engagement that you may not have known about…
Talk With Web Visitor is a software widget that's works on your site, ready to capture any visitor's Name, Email address and Phone Number. It lets you know INSTANTLY that they're interested – so that you can talk to that lead while they're literally checking out thedockboxguy.com.
CLICK HERE https://talkwithwebvisitors.com to try out a Live Demo with Talk With Web Visitor now to see exactly how it works.
It could be a game-changer for your business – and it gets even better… once you've captured their phone number, with our new SMS Text With Lead feature, you can automatically start a text (SMS) conversation – immediately (and there's literally a 100X difference between contacting someone within 5 minutes versus 30 minutes.)
Plus then, even if you don't close a deal right away, you can connect later on with text messages for new offers, content links, even just follow up notes to build a relationship.
Everything I've just described is simple, easy, and effective.
CLICK HERE https://talkwithwebvisitors.com to discover what Talk With Web Visitor can do for your business.
You could be converting up to 100X more leads today!
Eric
PS: Talk With Web Visitor offers a FREE 14 days trial – and it even includes International Long Distance Calling.
You have customers waiting to talk with you right now… don't keep them waiting.
CLICK HERE https://talkwithwebvisitors.com to try Talk With Web Visitor now.
If you'd like to unsubscribe click here http://talkwithwebvisitors.com/unsubscribe.aspx?d=thedockboxguy.com